Whether you have a single uncomfortable room, you're renovating your entire house, or you're building a home from scratch, Mitsubishi Electric has a Zoned Comfort Solution™ that fits your unique needs. Because our systems focus on individual living spaces rather than treating every room the same, it's more customizable, more energy efficient and easier to install.
Ducted Air Handler
Our multi-position air handler provides the powerful, quiet and efficient cooling and heating solution your home or business deserves. Perfect for new builds or replacing your old furnace. Quality construction and reliable performance keeps everyone comfortable.
Energy Efficient
Now you can replace your existing furnace serving large areas of space with an efficient Mitsubishi Electric system.
Easy to Install
Designed to be easily disassembled and reassembled, it fits through tight openings and can be installed vertically or horizontally depending on your particular space.
Environmentally Friendly
One inch R4.2, fiberglass-free insulation reduces condensation and boosts efficiency.
SVZ-KP12NA DUCTED AIR HANDLER
COOL (BTU/H) : 12,000
HEAT (BTU/H) : 13,500
SEER : 17
HSPF : 10
ENERGY STAR® : YES
SOUND LEVEL
AS LOW AS DB(A)
: 29
I-SEE SENSOR™
OPTION
: NO
CONTROL
OPTIONS AVAILABLE
: ALL
FILTER TYPE : F
FAN SPEEDS : 3 Speed
TIMER : Varies by control
STATIC PRESSURE
EXTERNAL UP TO (IN.WG)
: 0.8
SVZ-KP18NA DUCTED AIR HANDLER
COOL (BTU/H) : 18,000
HEAT (BTU/H) : 22,800
SEER : 17.6
HSPF : 10.4
ENERGY STAR® : YES
SOUND LEVEL
AS LOW AS DB(A)
: 33
I-SEE SENSOR™
OPTION
: NO
CONTROL
OPTIONS AVAILABLE
: ALL
FILTER TYPE : F
FAN SPEEDS : 3 Speed
TIMER : Varies by control
STATIC PRESSURE
EXTERNAL UP TO (IN.WG)
: 0.8
SVZ-KP24NA DUCTED AIR HANDLER
COOL (BTU/H) : 24,000
HEAT (BTU/H) : 25,000
SEER : 18.0
HSPF : 10.4
ENERGY STAR® : YES
SOUND LEVEL
AS LOW AS DB(A)
: 38-34-30
I-SEE SENSOR™
OPTION
: NO
CONTROL
OPTIONS AVAILABLE
: ALL
FILTER TYPE : F
FAN SPEEDS : 3 Speed
TIMER : Varies by control
STATIC PRESSURE
EXTERNAL UP TO (IN.WG)
: 0.30-0.50-0.80
SVZ-KP30NA DUCTED AIR HANDLER
COOL (BTU/H) : 27,000
HEAT (BTU/H) : 30,000
SEER : 18.0
HSPF : 13.6
ENERGY STAR® : YES
SOUND LEVEL
AS LOW AS DB(A)
: 40-46-32
I-SEE SENSOR™
OPTION
: NO
CONTROL
OPTIONS AVAILABLE
: ALL
FILTER TYPE : F
FAN SPEEDS : 3 Speed
TIMER : Varies by control
STATIC PRESSURE
EXTERNAL UP TO (IN.WG)
: 0.30-0.50-0.80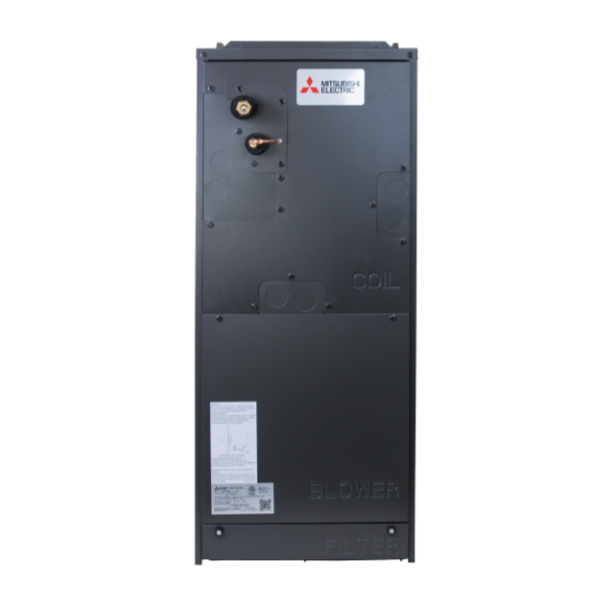 SVZ-KP36NA DUCTED AIR HANDLER
COOL (BTU/H) : 33,000
HEAT (BTU/H) : 33,500
SEER : 16.0
HSPF : 11.7
ENERGY STAR® : NO
SOUND LEVEL
AS LOW AS DB(A)
: 43-39-35
I-SEE SENSOR™
OPTION
: NO
CONTROL
OPTIONS AVAILABLE
: ALL
FILTER TYPE : F
FAN SPEEDS : 3 Speed
TIMER : Varies by control
STATIC PRESSURE
EXTERNAL UP TO (IN.WG)
: 0.30-0.50-0.80
PVA-A12AA7 DUCTED AIR HANDLER
COOL (BTU/H) : 12,000
HEAT (BTU/H) : 14,000
SEER : 21.4
HSPF : 10
ENERGY STAR® : NO
SOUND LEVEL
AS LOW AS DB(A)
: 24
I-SEE SENSOR™
OPTION
: NO
CONTROL
OPTIONS AVAILABLE
: ALL
FILTER TYPE : F
FAN SPEEDS : 3 Speed
TIMER : Varies by control
STATIC PRESSURE
EXTERNAL UP TO (IN.WG)
: --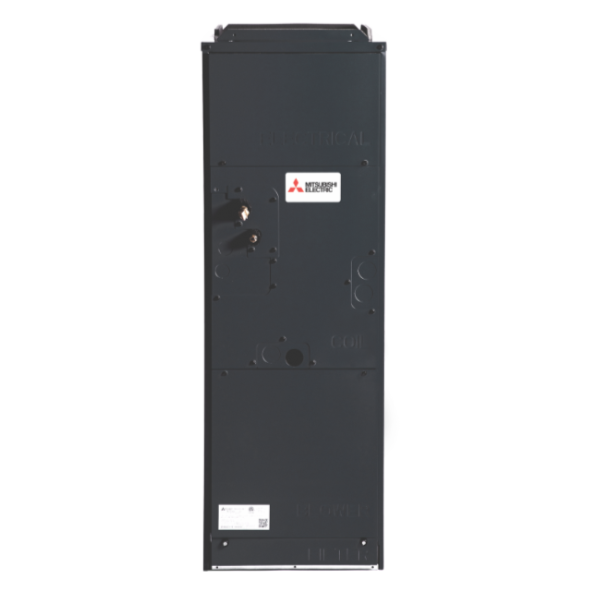 PVA-A18AA7 DUCTED AIR HANDLER
COOL (BTU/H) : 18,000
HEAT (BTU/H) : 19,000
SEER : 20.2
HSPF : 10
ENERGY STAR® : NO
SOUND LEVEL
AS LOW AS DB(A)
: 28
I-SEE SENSOR™
OPTION
: NO
CONTROL
OPTIONS AVAILABLE
: ALL
FILTER TYPE : F
FAN SPEEDS : 3 Speed
TIMER : Varies by control
STATIC PRESSURE
EXTERNAL UP TO (IN.WG)
: --
PVA-A24AA7 DUCTED AIR HANDLER
COOL (BTU/H) : 24,000
HEAT (BTU/H) : 26,000
SEER : 20.5
HSPF : 9.3
ENERGY STAR® : NO
SOUND LEVEL
AS LOW AS DB(A)
: 30
I-SEE SENSOR™
OPTION
: NO
CONTROL
OPTIONS AVAILABLE
: ALL
FILTER TYPE : F
FAN SPEEDS : 3 Speed
TIMER : Varies by control
STATIC PRESSURE
EXTERNAL UP TO (IN.WG)
: --
PVA-A30AA7 DUCTED AIR HANDLER
COOL (BTU/H) : 30,000
HEAT (BTU/H) : 32,000
SEER : 19
HSPF : 10
ENERGY STAR® : NO
SOUND LEVEL
AS LOW AS DB(A)
: 30
I-SEE SENSOR™
OPTION
: NO
CONTROL
OPTIONS AVAILABLE
: ALL
FILTER TYPE : F
FAN SPEEDS : 3 Speed
TIMER : Varies by control
STATIC PRESSURE
EXTERNAL UP TO (IN.WG)
: --
PVA-A36AA7 DUCTED AIR HANDLER
COOL (BTU/H) : 36,000
HEAT (BTU/H) : 38,000
SEER : 19.3
HSPF : 9.5
ENERGY STAR® : NO
SOUND LEVEL
AS LOW AS DB(A)
: 30
I-SEE SENSOR™
OPTION
: NO
CONTROL
OPTIONS AVAILABLE
: ALL
FILTER TYPE : F
FAN SPEEDS : 3 Speed
TIMER : Varies by control
STATIC PRESSURE
EXTERNAL UP TO (IN.WG)
: --
PVA-A42AA7 DUCTED AIR HANDLER
COOL (BTU/H) : 42,000
HEAT (BTU/H) : 46,000
SEER : 18
HSPF : 9.3
ENERGY STAR® : NO
SOUND LEVEL
AS LOW AS DB(A)
: 34
I-SEE SENSOR™
OPTION
: NO
CONTROL
OPTIONS AVAILABLE
: ALL
FILTER TYPE : F
FAN SPEEDS : 3 Speed
TIMER : Varies by control
STATIC PRESSURE
EXTERNAL UP TO (IN.WG)
: --